YIDAO post-tensioning bars are an integral part of modern post-tensioning solutions in bridge construction, structural engineering, and the retrofitting of existing structures.
The YD post-tensioning system consist of Fully Threaded Hot Rolled, heat treated, stretched and tempered high strength 150 ksi bars (YD 950/1050) with anchorage accessories designed to develop 100% of the respective bar strength.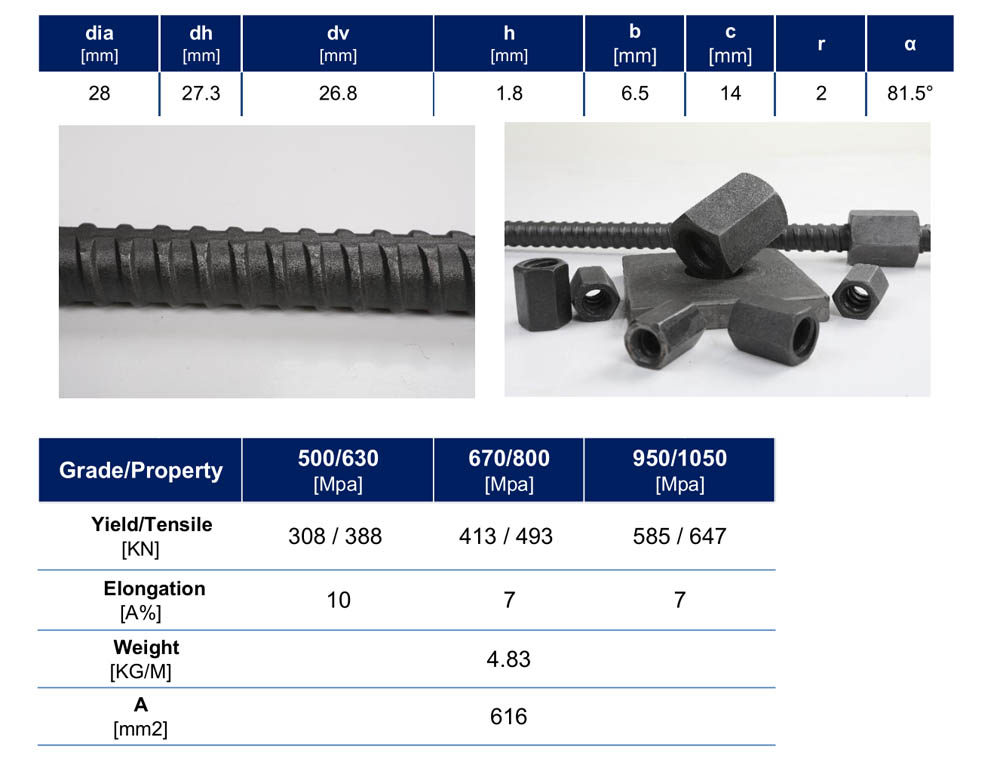 Our fully GB/T 20065-2016 compliant thread bars have been successfully installed for many years in transversely post-tensioned bridges and pylon heads. They are used in various applications from tieback anchors to stadium construction and as auxiliary construction tools in bridge construction for attaching launching noses and form travelers.

All of the YD post-tensioning products have been designed in accordance with technical requirements and recommendations set forth by the Post Tensioning Institute (PTI). Additional corrosion protection (epoxy coating or hot-dip galvanizing) of the bars and accessories can also be provided upon request.