Handan Yidao metal will soon participate in The Big 5 Dubai.
Booth No. as below.
Booth: Zabeel 5 G90
5-8 December,2022
Dubai World Trader Center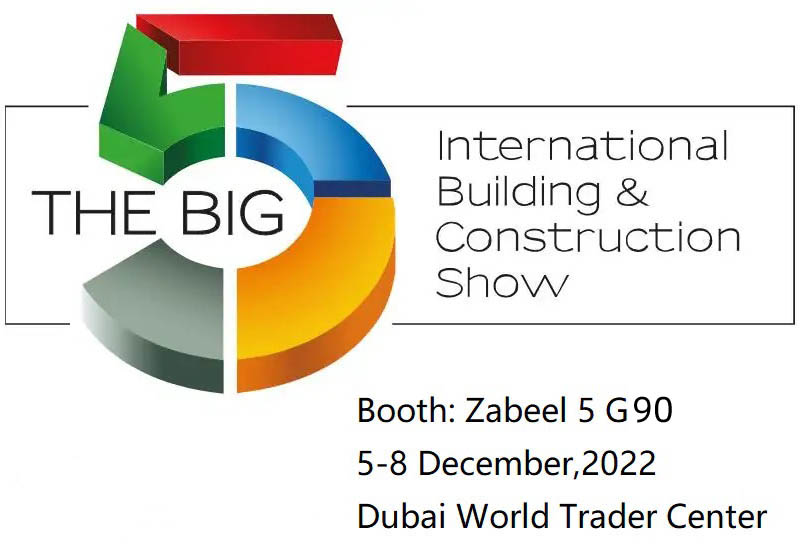 Founded in 1980, The Big5 Dubai (Big5) is the largest and most influential architecture, building materials and services exhibition in the Middle East. BIG5PMV is a professional exhibition focusing on construction equipment, machinery, tools and vehicles in the Middle East region. Today, the booming and growing construction market in the Middle East has driven a strong demand for construction equipment, materials, construction machinery and vehicles, attracting more attention from around the world.
Official figures from the UAE show that 4,200 Chinese companies are operating in the emirate, of which 3,000 are registered with the Dubai Administration for Industry and Commerce. With its superior geographical location and favorable business environment, Dubai has become the gateway for many Chinese companies to enter the Middle East. The promotion of the Belt and Road Initiative has created more opportunities for Chinese companies in Dubai, and Chinese companies can do more in Dubai. Dubai's unique geographical location, mature infrastructure, outstanding talent support and inclusive culture make it one of the fulcrum of the "Belt and Road" initiative. Dubai and the United Arab Emirates are great gateways for China to explore markets in the Middle East, Europe and Africa. Dubai's diversified economy and strategic location provide more diverse opportunities for Chinese trade and investment. The Belt and Road Initiative will have a profound impact on the global economy and expand the overseas development space of Chinese enterprises in fields such as logistics, industrialization and tourism.